The tow truck business is very popular between business persons with experience in the auto and transportation industry. However, the truth of the matter is that it is not an easy job to begin because license requirements are firm due to high risks associated with the business. A person must not only be patient, but also raise huge sums of capital, before they proceed to purchase a tow truck or apply for the license.
In a matter of facts, the cost of starting this business ranges from $10,000 to $200,000 in U.S. dollars. The cost is generally affected by the kind of trucks one will buy, the truck driver's salary, the working area and location, to the type of business operations you will carry out the moment you have started the business.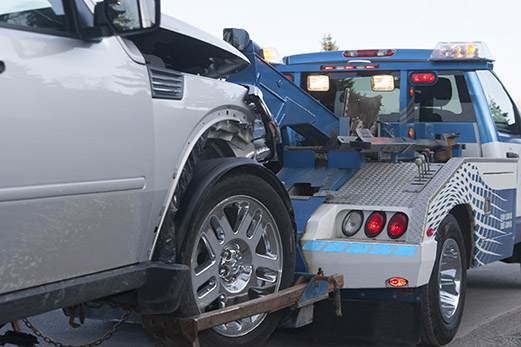 The Importance Of Insuring Your Tow Truck
It is a known fact that tow truck business is a very risky venture due to high stakes associated with it. One of which being the life of a tow truck. Accidents and other job related mishaps can cause you to lose money resulting to huge losses. For this reason, it is important to apply for auto insurance, especially if you are in this business.
No one can dispute the importance and the role that a good insurance policy can play to safeguard your property and financial assets, in the case of any accident or loss. The moment a tow truck driver picks up a vehicle (and some of these vehicles are really expensive), it is the responsibility of the tow truck company to make sure these vehicle arrive where they are intended safely.
In the case there is a damage, the tow company is blamed. This means that they will have to pay for those damages. Moreover, the risk of driver's life and high chances of damages to the tow truck are only but a few risks such a business faces. For all these reasons, it is wise to make sure that you have taken an insurance cover to protect both life and business.
Insurance Cost – What To Note
It is important to know that the bigger and expensive your tow truck is, the higher the insurance cover is going to be. For this reason, it is important to talk to several insurance companies to compare their premium rate, policies and then choose wisely. A majority of tow truck owners get the best policies due to referrals, which is also a great way to get the best company.
Actually, one of the best ways to know more about the business, insurance policy and the best possible premium rate to pay, is by talking to professionals in the same field. Keep in mind that tow truck insurance is expensive compared to a normal vehicle. This has been caused by all possible risks tow trucks face. Let us not forget the repair and maintenance costs.
Well, to reduce insurance costs, it is important to check past performances of your driver. If you employ a driver with good work experience, with an excellent record, the insurance company will surely offer you better quote. In other words, the better your company records are, the cheaper the insurance premium is going to be. The company may offer insurance at reasonable discounts. It is a wise decision to always visit several websites on tow truck insurance and get to know more about the business.
The good thing about all this is that these websites offer insurance quote including policies. If you do not see any of the information online, it is a better idea to call them to know more. When presented with an insurance policy, take your time to read it carefully.
Insurance Options For Tow Trucks
There are many type of insurance coverage in the towing industry. What does this mean? Well, it simply means that insurance covers many risks including:
-Fire and theft cover
-Property damage cover
-Driver assurance/insurance cover and much more
It doesn't matter which state you live in, it is a requirement to have a minimum insurance for property damage or bodily injury. If a vehicle does not have any insurance cover, you can be arrested and in a worst case scenario your driving or business licenses may be revoked. In other words, there is no way you can run a tow truck business successfully without having an insurance cover.
Insurance covers play a very big role especially when it comes to extreme driving conditions. There are also medical bill insurances in the case of a driver becomes injured. But another type of coverage is the under insured motorist insurance. In this case, if somebody causes you an accident and don't have enough money to pay for damages, your costs will be covered by your insurance company.