Are the rear doors on your Ford F-Series truck broken or not opening anymore?  Don't feel bad, you're not alone.  There are millions of other people with ford rear doors stuck shut.
Ford has a very common problem that is causing many ford and Mazda truck owners' grief after 10 years of loyal ownership.  The Ford door latch cable system on the rear doors has a plastic end that deteriorates after years of use.  When this part fails, the rear doors on extended cab trucks stop opening properly and the owner is stuck with a hefty repair bill.
The dealers want $500 to repair each door which is more money than most people are willing to spend.  If you want to fix it yourself it will still cost $300 for each door due to the fact they don't sell just the cable that is broken.
Fortunately, there is a far better option on the market that allows you to just replace the brittle damaged plastic cable end with a 6061 billet aluminum end that will never fail or deteriorate like the factory part.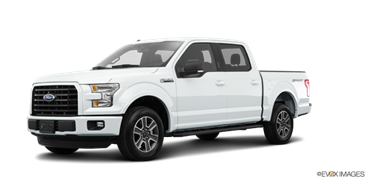 FordDoorLatchCableRepairKit.com offers this part for $17 and has an entire website dedicated to the repair process that includes how to videos as well as customer support.  Their door latch cable repair system is made in the USA and helps employ several employees in the state of Florida.
This problem is very wide spread and effects the following vehicles:
1992-2013 Ford F-150, F-250, F-350

1992-2013 E-series Econoline Van E-150, E-250, E-350

1997-2002 Expedition, Excursion, Navigator (rear door latch/liftgate)

1992-2013 Ford Ranger Ext. Cab

1997-2008 Expedition Rear Hatch

1997-2004 Mazda B-series
Tools needed for reapir:
Phillips Screwdriver & Flat Blade Screwdriver

Torx Driver set (T20 and possibly more)

Door Panel Clip Tool

Wrench or Socket Set

Flashlight or shoplight or headlight